Did you know that thousands of teenagers take their own life every year and that suicided is the second leading cause of death in people aged 16-24 in the United States. Everyday over 6,000 teenagers attempt to take their life, averaging about 13 a minute, and the rate of suicide has increased by 25% in the last 10 years. More people within this age group die from suicide than from cancer, strokes, heart disease, AIDS, birth defects, influenza, and chronic diseases, all combined. Four out of five teenagers who attempt suicide give clear warning signs but go unnoticed or supported. Every single of one you is ether a teenager or works with them and this is an opportunity to give people in need the support and care they deserve. A study just released said that over 85% of teens who commit suicide suffer from a mental health issue like anxiety, addition, mood disorders, abuse, or depression. Depression is the leading mental condition connected with suicide.
"You don't want to die, you just want the pain to go away."
Depression
Depression is a mental disorder that affects one's emotions and is more than someone being sad, or in a bad mood. Chronic depression is a serious mental condition that needs support and treatment. Women have a 70% higher chance of having depression than men. The most common symptoms include: persistent sadness and hopelessness, lack of interest in activities, change in appetite and lack of interaction. Most people with severe depression withdraw from family, friends and life, including activities and people they once loved. Depression can cause physical changes too such as fatigue, restlessness and lack of the ability to sleep. Similarly, that there isn't just one symptom, there isn't just one cause of depression because it is different for ever person but each has one thing in common, the brain structure and chemical function are altered on some level. Genetics play a major role because mood disorders tend to run in families. Stress, trauma, and outside life issues such as a death of a family member, can play a role in someone's depression and also cause it. There are many more triggers and causes of depression but these are a few of the most common.
"The bravest thing I ever did was continuing my life when I wanted to die."
Never let them fight alone.
Suicide Distribution 
Suicide is relevant through all ages and sex, but in particularly in teenagers. For all ages combined, suicide is the 10th leading cause of death. Men have way higher risk of suicide than women, about 75% of suicides are male. Females are more likely to consider suicide and have suicidal thoughts, but men are more likely to act on it. Death by firearms makes up 47% of suicides by men and poisoning is the leading cause for women (35%). 

Right: This graph clearly illustrates the suicided rates around the world in 2012. The rates have only increased since then. The United States is in the top 35 highest suicide rates in the world, the top three are Guyana, Lithuania, and Sri Lanka.

Bellow: The graph splits up by gender and illustrates the rates of suicide over different ages. 
| | |
| --- | --- |
| | |

Forefront is an organization based out of the University of Washington that deals with suicide prevention and mental condition awareness. Forefront was established in 2013 and is a collaborative effort within several University departments and schools, including Education, Communications, Social Work, Nursing, and Psychiatry. A wide perspective allows Forefront to have cutting-edge research in social issues, education, health, and well being.
Forefront is a leader in advocating for policy changes on education of suicide prevention in Washington state. The organization's mission is to "educate and empower individuals and communities to improve mental health services and suicide prevention policy." Forefront spreads awareness by training health care professionals work with with those at risk of suicide, encourages media to report responsibly about suicide and mental health, add prevention education into school systems, and so much more. They have only been around a few years now but are making significant steps forward in spreading awareness.
What am I doing?
Why do you care? 
Here is a short video I made in order to emphases how everyone is affected by the issue.
In closing…
This topic is heavy but so relevant to every single one of our lives, every single day. We can't give up on those who need help more than anything, it is our job, our responsibility to support and help. Make a change today and spread the word. Be part of the movement to add education about suicided prevention into every school system. The change starts today.
I personally want to make a change and I hope you do to. If you would be interested in having me share what I know with your school or home community, feel free to email me at fwalls@universityprep.org. I am thrilled to be part of the movement forward to illuminate stigma and support people and would love to help as much as possible.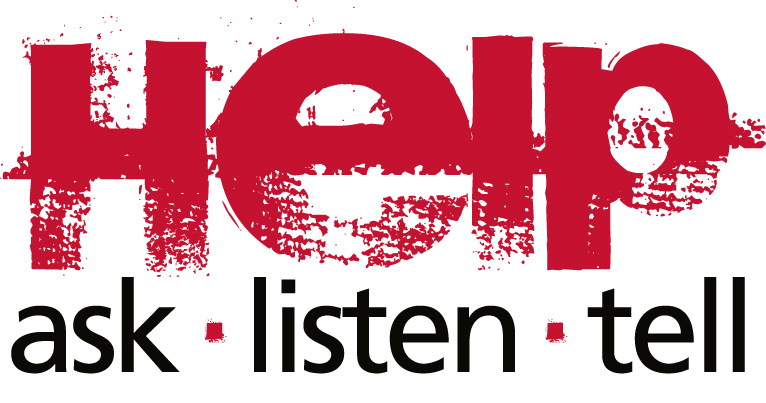 Resources for those at risks for the US:
Related articles: 
https://www.nytimes.com/2016/04/22/health/us-suicide-rate-surges-to-a-30-year-high.html?_r=0
http://www.kstatecollegian.com/2017/04/19/sophomore-raises-more-than-800-for-suicide-prevention/
http://www.good4utah.com/news/top-stories/lgbtq-suicide-and-prevention-focus-of-local-conference/693850339
http://www.postcrescent.com/story/news/local/2017/04/08/suicide-prevention-training-available-tuesday/100180618/
http://www.seattleglobalist.com/2017/03/17/suicide-prevention-everyones-job-forefront-washington/62833

If you are interested in supporting, you can donate to Forefront here: http://www.intheforefront.org/donate

"Place your hand over your heart, can you feel it? That is called purpose. You're alive for a reason so don't ever give up." – Unknown
Bibliography: 
"Depression Overview Slideshow: Emotional Symptoms, Physical Signs, and More." WebMD. WebMD, n.d. Web. 23 Apr. 2017. <http://www.webmd.com/depression/ss/slideshow-
"Forefront: Innovations in Suicide Prevention." Forefront: Innovations in Suicide Prevention | Forefront. N.p., n.d. Web. 23 Apr. 2017. <http://www.intheforefront.org/>.
"NAMI." NAMI: National Alliance on Mental Illness. N.p., n.d. Web. 22 Apr. 2017. <http://www.nami.org/Learn-More/Mental-Health-Conditions/Depression>.
"Suicide and Self-Inflicted Injury." Centers for Disease Control and Prevention. Centers for Disease Control and Prevention, 17 Mar. 2017. Web. 21 Apr. 2017. <https://www.cdc.gov/nchs/fastats/suicide.htm>.
"Suicide Statistics — AFSP." AFSP. N.p., n.d. Web. 23 Apr. 2017. <https://afsp.org/about-suicide/suicide-statistics/>.
WorldAtlas. "Suicide Rates By Country." WorldAtlas. N.p., 15 Dec. 2015. Web. 23 Apr. 2017. <http://www.worldatlas.com/articles/countries-with-the-most-suicides-in-the-world.html>.