Introduction
Nobody reading this can deny that tech and the internet have greatly affected modern life. After all, are you not currently staring at and absorbing information from a paper-sized (or maybe card-sized) rectangle of unnatural colors which we call a "screen"? People see the digital revolution in different ways. For some, it's a career creator. For some, it's a wealth of knowledge. Let's focus on one attribute in particular – that of being an equalizer. We see this all over – "The Internet: The Great Equalizer" (1), "The Great Equalizer 2.0" (2), "Internet an equalizer for people with disabilities" (3).
In a lot of ways, this is accurate. However, from some perspectives, it's almost the opposite. For those who have internet and device access, and the time to learn, and teachers to assist, there can definitely be great growth. However, for those who lack a link in that chain, it may not help at all. Let's take a closer look at these links:
Internet and device access: In the US, only 81.2% of children (ages 0-17) live in a house with internet access. (4) Globally, only 43% of the world's population has active internet access. (5) 

Time to learn: Hard to tell, but definitely those from a higher socioeconomic status have more opportunity.

Teachers to assist: Again, hard to tell, but definitely better for those from a higher socioeconomic status. One relevant stat: only 40% of schools teach computer programming (6)
I think this essentially can be broken down into two problems: inequality and poverty, and lack of educational resources/teachers to guide. The first is a systemic issue that's plagued humankind for millennia, and many, many programs and people are devoting a lot of resources to solving it. The second is much newer and specific to the issue at hand – tech education. Let's focus in on that. From now on, let's assume that the people we're trying to help have devices, but lack educational resources. 
Focusing in
Allow me to tell you a bit about myself. I'm a high school senior who's really into computer programming. In fact, I'm taking leave from school this semester and working at an internship at a startup in San Francisco (I'm from Portland). One of my onboarding sessions was about diversity and inclusion, and it really made me think about the disparities in tech education, and how the status quo only exacerbates them.
Thus, I chose this topic and did research as a way to spread awareness and potentially instigate change within this slow-moving environment. What is the problem? Put precisely, the problem is that tech / programming education is not widespread enough, and children aren't given the resources they need to fully appreciate this source of growth.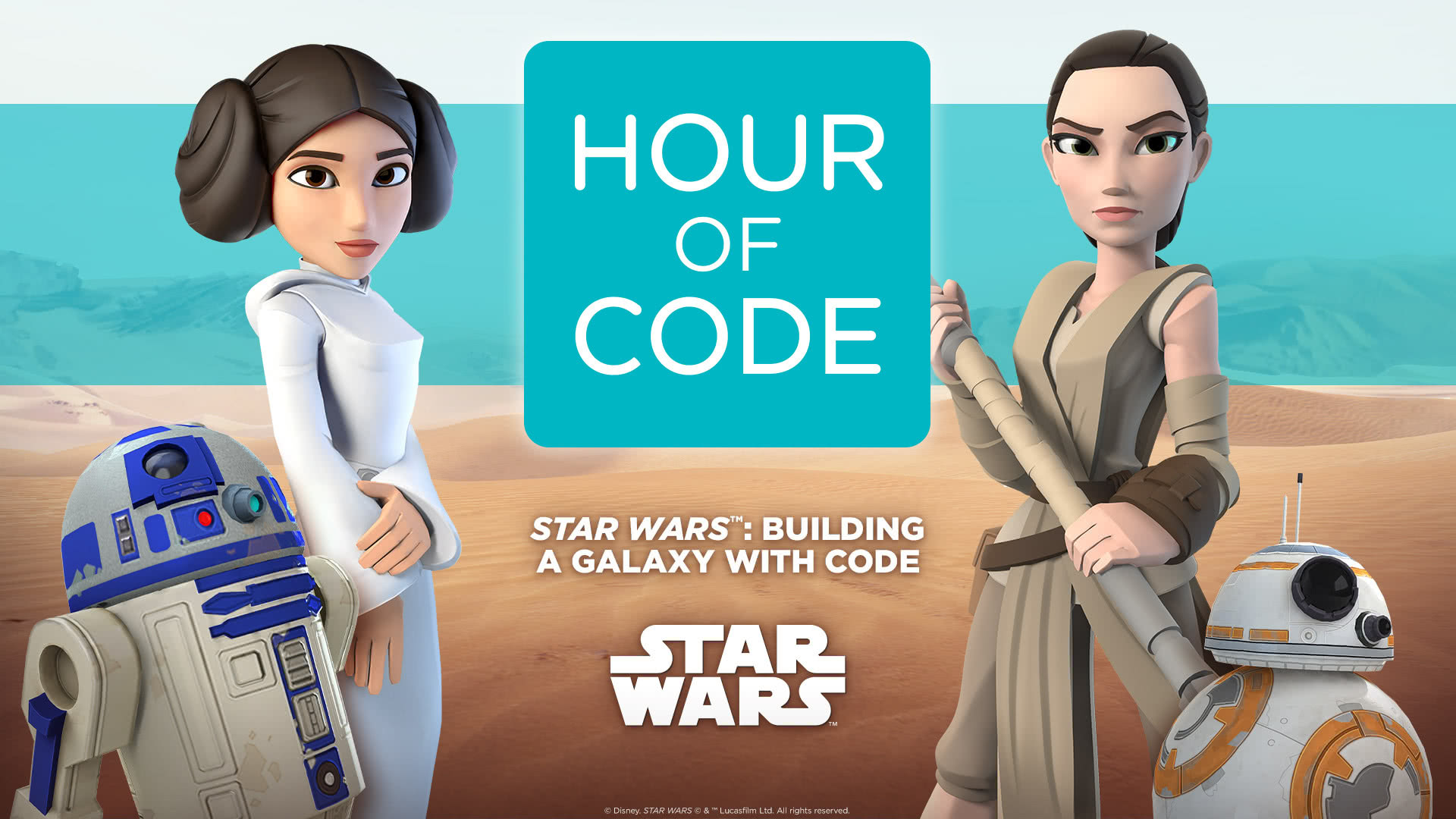 Existing Programs
It turns out, unsurprisingly, that there are several moderately large programs / organizations working on addressing this issue. In this particular instance, I believe the most leveraged path to helping solve this problem is to spread awareness / work with one of these organizations. Let me detail a couple below (mentioned in the references above):
 Code.org
The chief academic officer at Code.org describes it as part of a "response to the history of inequity in computer science" (7). Code.org is dedicated to expanding access and increasing diversity in the realm of computer programming, and has reached many millions of students.

Two amazing initiatives they sponsor are the Hour of Code and their no-cost Teacher Workshops and Curriculums. The Hour of Code is an one-hour program anyone can run or join, and they give the material, promotional items, and anything one would need. The free workshops help teachers teach computer science. It's quite amazing – here's a map of where they're offered: https://code.org/professional-development-workshops
 Khan Academy
Probably the most well-known of the three, Khan Academy is more general than programming and has hundreds of videos and exercises to help anyone learn anything. Khan Academy also has programming exercises. KA has become famous for how useful it can be for underprivileged, and it's definitely a major player in the equalizing force.
 Scratch
This is a stepping-stone programming language for kids to get started. It has very low barrier to entry, and is engineered to help those who need it to learn programming. In fact, I used Scratch when I was young, and it helped me even though I have other resources. It's created by the Lifelong Kindergarten group at MIT, and has been used by millions.
Which program has worked best for you?
Stories
I've compiled some success stories from people who've greatly benefited from the work of past advocates. Take a look:
"Khan Academy has opened doors and my life will forever be changed as a result of that. I have been taught to think differently, to value persistence, to be curious; my plan for my life has been changed as a result of what I have been exposed to. I have been able to fill in gaps in my education which my younger, careless self allowed for."
"My name is Umair. I'm 10 years old and attending CPS in 5th grade. I started using Khan Academy when I was 8. Since then, I have learned a LOT of math. It inspired me to go toward the world of math, not away from it."
"i am a 14 year old girl in Chicago and i needed help with math and people was not the best at guiding me and somebody told me about khan academy and i loved it i was so happy and i got to watch how its done in my own home it was so awesome thank u so much for making a website this great i tell my littel brosto use this and they do great thanks"
Read more here: https://www.khanacademy.org/stories
And a video from Code.org:
Conclusion
Now that you've seen the numbers and heard the stories, you're asking – what can I do? Here are a few things:
Spread awareness. Share these resources (or this post) with your friends! Talk to your school about it; tell stories; make sure people think about the underrepresented.

Next step: consider volunteering with some of these organizations. For example, run an Hour of Code at your school (my school did). It's really fun and rewarding.
Overall, remember that, while technology is in many ways an equalizer, it has definitely broadened some divides and it's our job to fix things.
Resources
Here are a couple articles I read but didn't cite if you're interested:
http://www.npr.org/sections/alltechconsidered/2014/02/17/271151462/a-push-to-boost-computer-science-learning-even-at-an-early-age
https://www.ncwit.org/resources/moving-beyond-computer-literacy-why-schools-should-teach-computer-science/moving-beyond
http://convergeconsulting.org/2016/02/20/chapter-1-the-internet-the-great-equalizer/
http://www.huffingtonpost.com/dan-truong/the-great-equalizer-20_b_7157662.html
http://www.independent.co.uk/life-style/health-and-families/internet-an-equalizer-for-people-with-disabilities-2072448.html
https://www.census.gov/history/pdf/2013computeruse.pdf
https://www.theatlantic.com/technology/archive/2015/09/united-nations-internet-access/406552/
https://code.org/promote
https://www.theatlantic.com/education/archive/2016/10/a-plan-to-teach-every-child-computer-science/504587/